Suction Cup Tie Downs
Perfect for hundreds of tie down applications where there simply isn't an anchor point.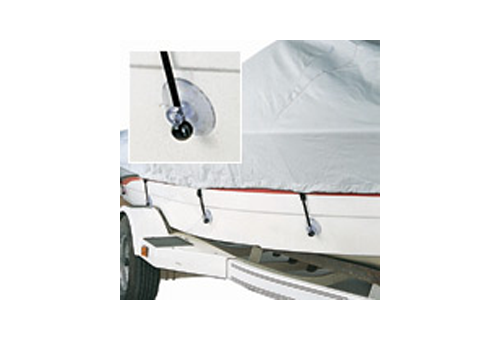 Product Details
Giant 3-1/4″ suction cups with toggle ball ties stick to auto finishes, smooth flat boat finishes and windows. Great for mooring! 6″ ties stretch to 11″. 4 per pack.
Order No. 61003
Need help?
Contact Information
Covercraft Industries, LLC
P.O. Box 399
Landrum , SC 29356
Phone: (864) 457-5820
Fax: (864) 457-5821
Associates are available Monday through Thursday from 8 a.m. to 5 p.m. Eastern and Friday from 8 a.m. to 4:30 p.m. Eastern.