Boat Cover Support System (Y-Strap)
The easiest, most cost-effective way to extend the life of your boat cover.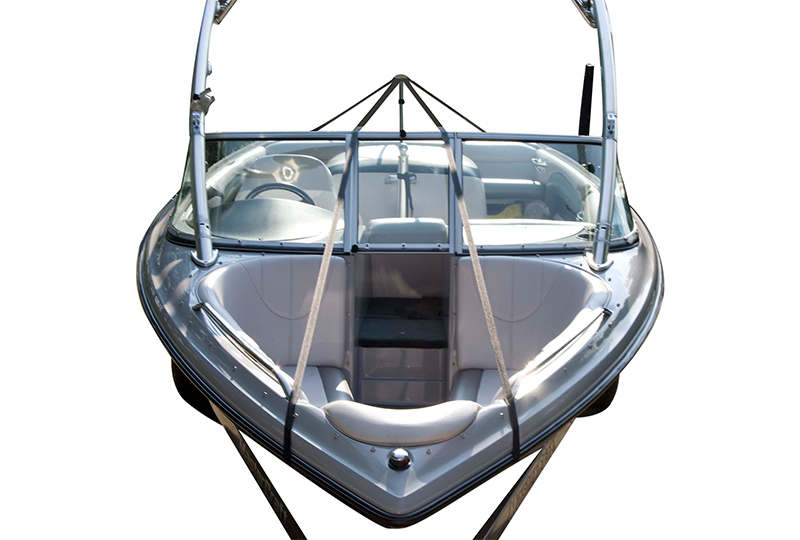 Product Details
Eliminates virtually all possible areas that could collect water and allow it to pool, causing damage to the cover.  This system is designed for simplicity with two pre-installed, adjustable 20-foot straps that snap quickly to the rear tow hooks and one 40-foot adjustable strap to cradle the bow.  System fits up to 28-foot boats.  For pontoon boats, two systems are required and can easily be joined to create a perfect "frame" for the pontoon cover.  Each system comes with one adjustable (40″ to 70″) support pole, system center, strap set and simple installation instructions. Designed for storage only.
Order No. 60008.
Need help?
Contact Information
Carver by Covercraft Industries, LLC
212 N. Lyles Ave.
Landrum , SC 29356
Phone: (864) 457-5820
Fax: (864) 457-5821
Associates are available Monday through Thursday from 8 a.m. to 5 p.m. Eastern and Friday from 8 a.m. to 4:30 p.m. Eastern.