Rope Ratchet
No more fumbling with knots to secure your cover or elastic straps that come loose.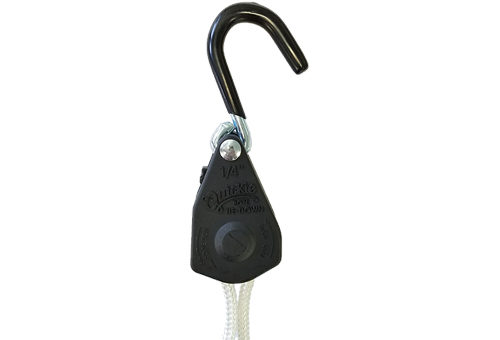 Product Details
The rope ratchet allows you to tighten your cover to proper tension then releases with a convenient thumb lever. Accommodates 1/4″ rope which is standard of all Carver Custom Covers and many Specialty Boat Covers.
Order No. 61020.
Need help?
Contact Information
Carver by Covercraft Industries, LLC
212 N. Lyles Ave.
Landrum , SC 29356
Phone: (864) 457-5820
Fax: (864) 457-5821
Associates are available Monday through Thursday from 8 a.m. to 5 p.m. Eastern and Friday from 8 a.m. to 4:30 p.m. Eastern.