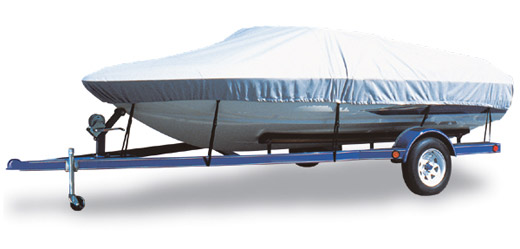 Flex Fit
Flex-Fit Boat Covers
Our Flex-Fit series of boat covers is suitable for virtually any style boat, available in six sizes that fit practically all 14 to 22-foot boats. Economically priced, a flex-fit cover is an excellent choice for storage, but is not recommended for mooring or trailering. Our Flex-Fit boat covers feature strong and durable 1/4″ shock cord encased into hem for a snug fit.
Carver's Flex-Fit Covers are available in two Fabrics:
10 oz. Cotton Boat Duck (Haze Gray)
Poly-Flex 100% Marine Polyester (Haze Gray)
Search our Online Selection Guide to find the part number for your Flex-Fit boat cover.