Boat Cover Tie-Down Kit – Extra Long
An efficient way to secure your boat cover on a trailer or lift.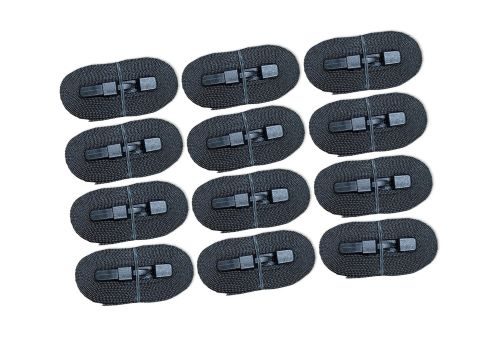 Product Details
Constructed of heavy-duty 1″ black polypropylene webbing and convenient quick-release buckles. Unlike bungee cords, these durable tie-downs don't stretch, so they won't tear your cover or damage your boat. Designed in an extra long length to accommodate boats with hard tops or t-tops. Each kit contains twelve 12-foot long straps.
Order No. 61000DEHT.
Need help?
Contact Information
Carver by Covercraft Industries, LLC
212 N. Lyles Ave.
Landrum , SC 29356
Phone: (864) 457-5820
Fax: (864) 457-5821
Associates are available Monday through Thursday from 8 a.m. to 5 p.m. Eastern and Friday from 8 a.m. to 4:30 p.m. Eastern.