Boat Cover Reinforcement/Repair Kit
This repair kit is an ideal way to prolong the life of your boat cover.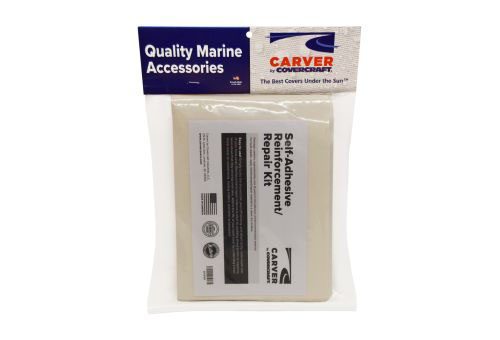 Product Details
Kit includes one square yard of self adhesive material. Use it to add extra padding to stress points from windshields, trolling motors, etc. or to patch wear areas and tears that may develop over time. Simply cut to desired size and apply to clean, dry surface.
Order No. 61050.
Need help?
Support Documents
Contact Information
Carver by Covercraft Industries, LLC
212 N. Lyles Ave.
Landrum , SC 29356
Phone: (864) 457-5820
Fax: (864) 457-5821
Associates are available Monday through Thursday from 8 a.m. to 5 p.m. Eastern and Friday from 8 a.m. to 4:30 p.m. Eastern.