303® Marine Multi-Surface Cleaner
Boat Cover or Bimini Top Cleaner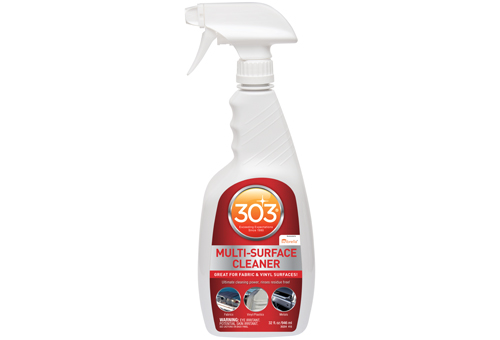 Product Details
This product contains no soaps, detergents or solvents. Non-toxic, biodegradable and rinses residue free. 32 oz. Trigger Sprayer / For general cleaning, use 4 oz. per 1 gallon of warm water. Recommended by Sunbrella® Order No. 61058.
Learn more at 303Products.com.
Need help?
Contact Information
Carver by Covercraft Industries, LLC
212 N. Lyles Ave.
Landrum , SC 29356
Phone: (864) 457-5820
Fax: (864) 457-5821
Associates are available Monday through Thursday from 8 a.m. to 5 p.m. Eastern and Friday from 8 a.m. to 4:30 p.m. Eastern.